홈으로
Open Office of the Council Chair
Greetings
Greetings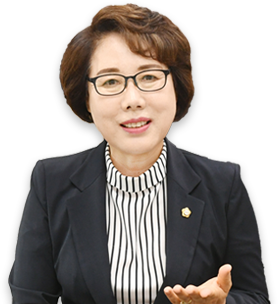 Hello, I am

Geum-soon Park,


the Chair of Boryeong City Council.
Thank you all for visiting the Boryeong City Council website.
The Boryeong City Council website is an open space for all.
We have renewed the website to better communicate with the citizens online.
We ask for your encouragement and support so that we stay on the right path. We also ask you to share your valuable opinions in this open space.
Under the slogan, "Open City that Communicates and Shares a Journey with the Citizens, Boryeong City Council will try its best to become a council that brings positive changes, a council that always works together with the citizens, a balanced council and a trustworthy council.
We will actively gather your valuable opinions, mediate any conflict between groups or regions, develop visionary policies and provide reasonable and constructive solutions for various issues to really make citizens feel the positive changes in their lives.
We will always listen to your voices and try our best to be an open council that works together with the citizens.
Thank you.
The Chair of Boryeong City Council Park, Geum-soon